The most popular sudoku mobile app hits the web as sudoku.com, Easybrain announces
August 23, 2018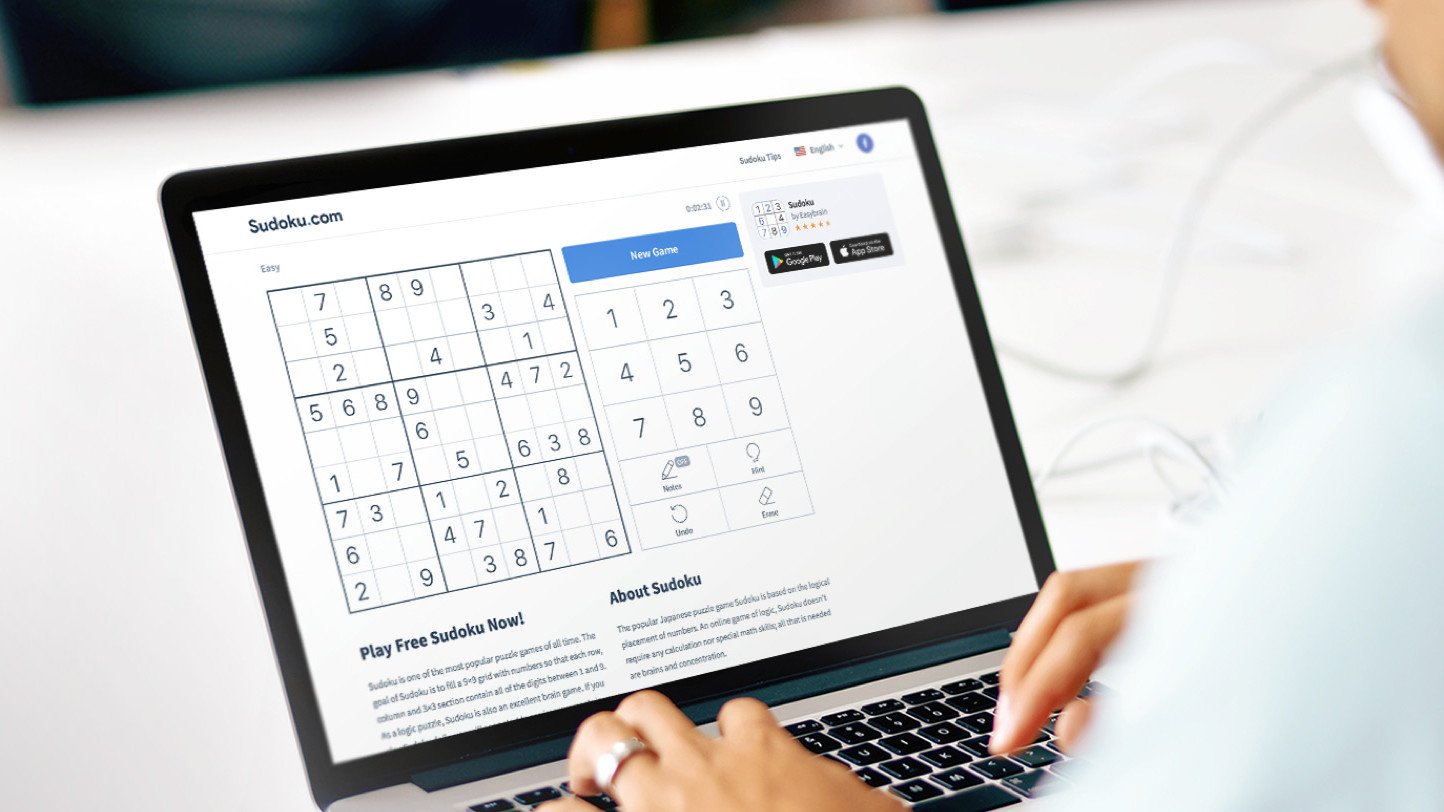 Easybrain acquires the www.sudoku.com domain name from Gaming realms, Plc and brings its popular Sudoku mobile game to the web. Sudoku, produced by Easybrain, a mobile game publisher established in 2016, has already attracted more than 30 million users and became the most popular sudoku game on both App Store and Google Play based on daily downloads.
The addition of the web property ensures seamless experience for the users across mobile and web and makes it a top of the mind choice for sudoku players. sudoku.com adopts a clean, straightforward design and keeps the game free.
"Sudoku is a classic. You don't need to carry a newspaper and pen around any longer. Having conducted countless product tests we've developed a game that meets the expectations of most of sudoku lovers as well as new players. Now we apply this knowledge to the web version," — said Peter Skoromnyi, Co-founder and Chief Strategy Officer Easybrain.
Sudoku is the world's most popular pencil puzzle. A digital version of the game offers an unsurpassed convenience: it's always at hand with easy access to thousands of puzzles of any difficulty level you choose. Users can enjoy the features of taking notes and erasing, as well as get hints whenever it is needed.

A player of the Sudoku app shares: "Took a few minutes to get used to playing on a phone screen. But once I did, I like it better than on paper."
Sudoku products by Easybrain are being regularly updated and optimized. They are localized into 18 languages and available from the desktop on sudoku.com and mobile devices:
App Store: https://itunes.apple.com/app/id1193508329
Google Play: https://play.google.com/store/apps/details?id=com.easybrain.sudoku.android
About Easybrain
Easybrain is a mobile game developer and publisher, established in 2016 and managed by Peter Skoromnyi, Matvey Timoshenko (ex-Apalon, acquired by IAC, NASDAQ: IAC) and Oleg Grushevich (ex-EY). The company focuses on casual games that can suit the daily life of almost every person. The number of total app installs exceeds 100 mln, its Sudoku app is the most popular version of that game both on iOS and Android, and Pixel Art coloring was presented on an Apple WWDC keynote slide. User rating approaches 5 stars out of 5. Learn more on easybrain.com.
Gaming Realms
Gaming Realms creates and publishes innovative real money and social games for mobile, with operations in the UK, U.S. and Canada. Through its market leading mobile platform and unique IP and brands, Gaming Realms is bringing together media, entertainment and gaming assets in new game formats. The Gaming Realms management team includes accomplished entrepreneurs and experienced executives from a wide range of leading gaming and media companies.