Starting 2020 with 400,000,000 downloads
February 13, 2020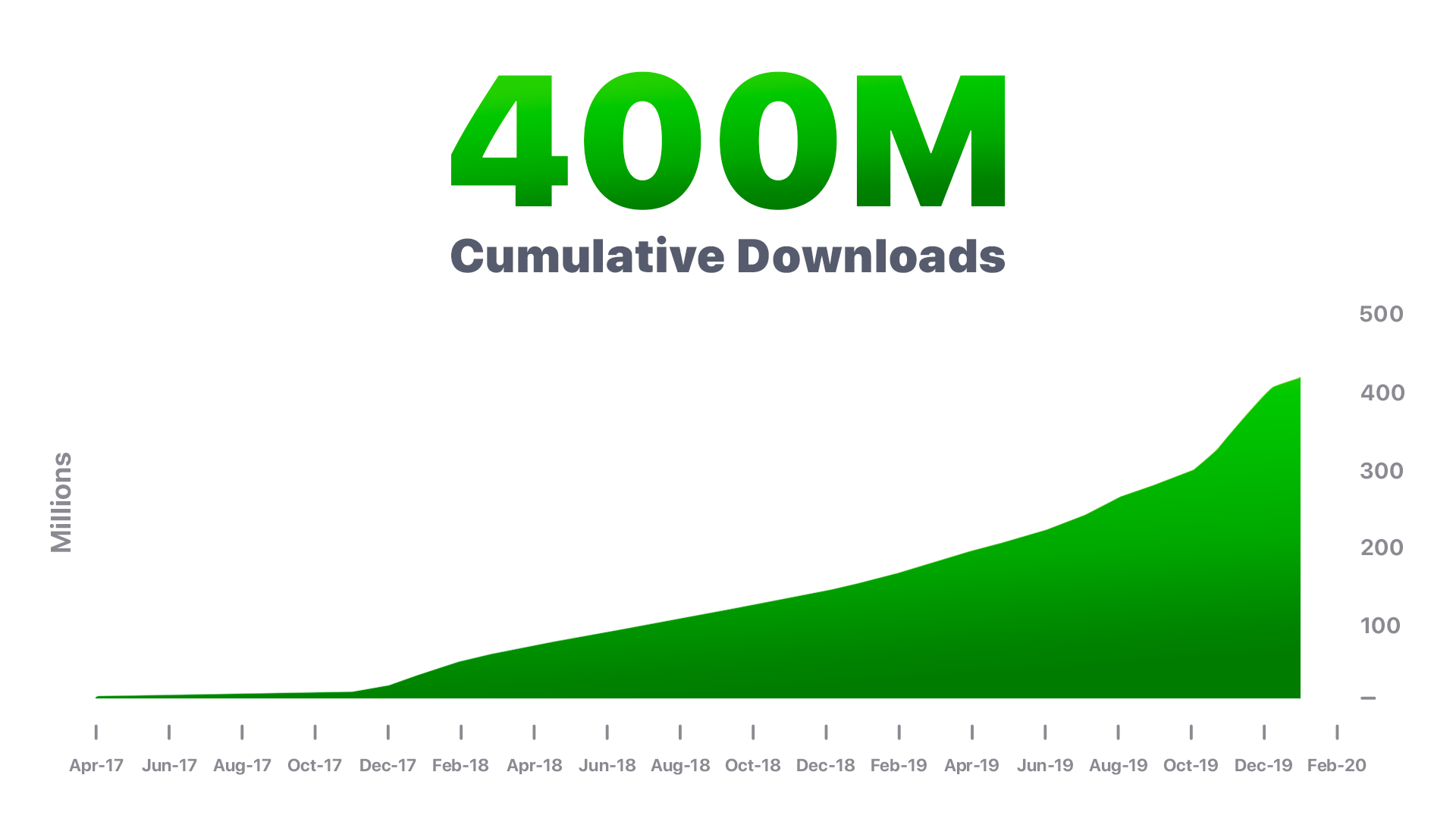 The first milestone of the year: 400,000,000 downloads! This is especially amazing taking into account that Easybrain creates casual games with enriched experience and high-value users. It's been only three months since our 300M download level, so let's see how we spent this time.
By the end of 2019, Easybrain entered the list of Top Publishers, according to SensorTower (see our yearly review).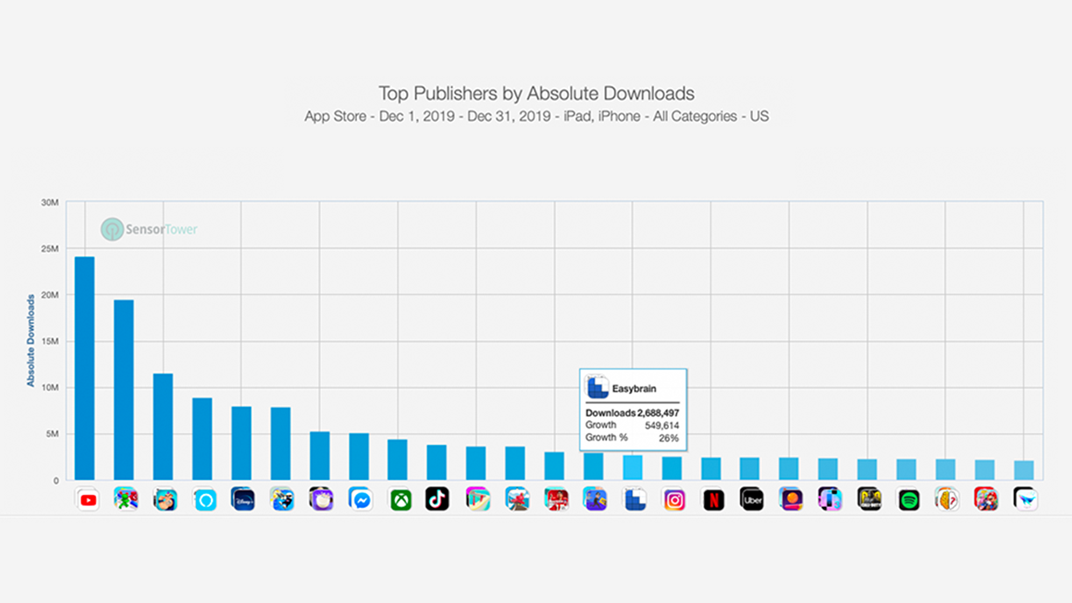 Our music apps, Drum Pad Machine and Groovepad, were featured in Best of 2019 on Google Play and the App Store. Moreover, they got Easybrain to 2nd position by growth in the Music category worldwide— following Google, outperforming Spotify.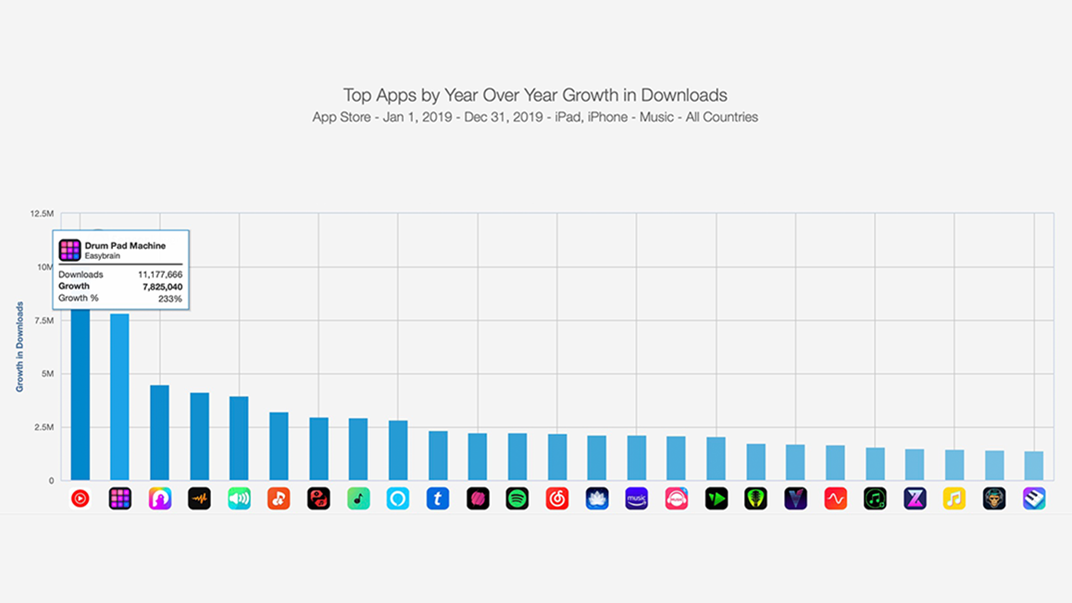 BlockuDoku, a combination of sudoku and block puzzle games, became available not only for iOS, but also for Android devices.
Game events with unique trophies were introduced at Nonogram.com and Sudoku.com.
Last but not least, our tricky brain puzzle — Easy Game, was soft-launched on the App Store in the US. It helped Easybrain get to 8th position in the Top Publishers (Games, US) chart in January, securing first place among the non-hyper-casual game publishers.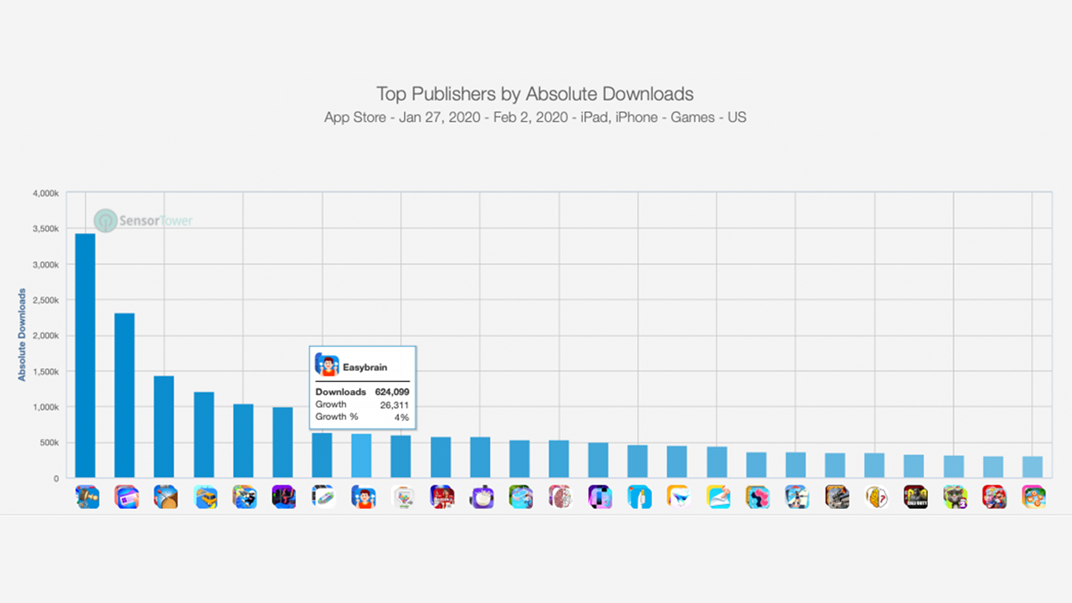 In his recent email to the team Matvey Timoshenko, Co-founder and COO at Easybrain, underlined, "For the first month of 2020, we managed to achieve a great result. We are confident that this year will be even stronger than the previous one."
We're looking forward to more amazing news this year and happy to start it like this. Stay tuned on LinkedIn, Facebook or Instagram.