Reaching 750,000,000 downloads marks the end of 2020 for Easybrain
December 31, 2020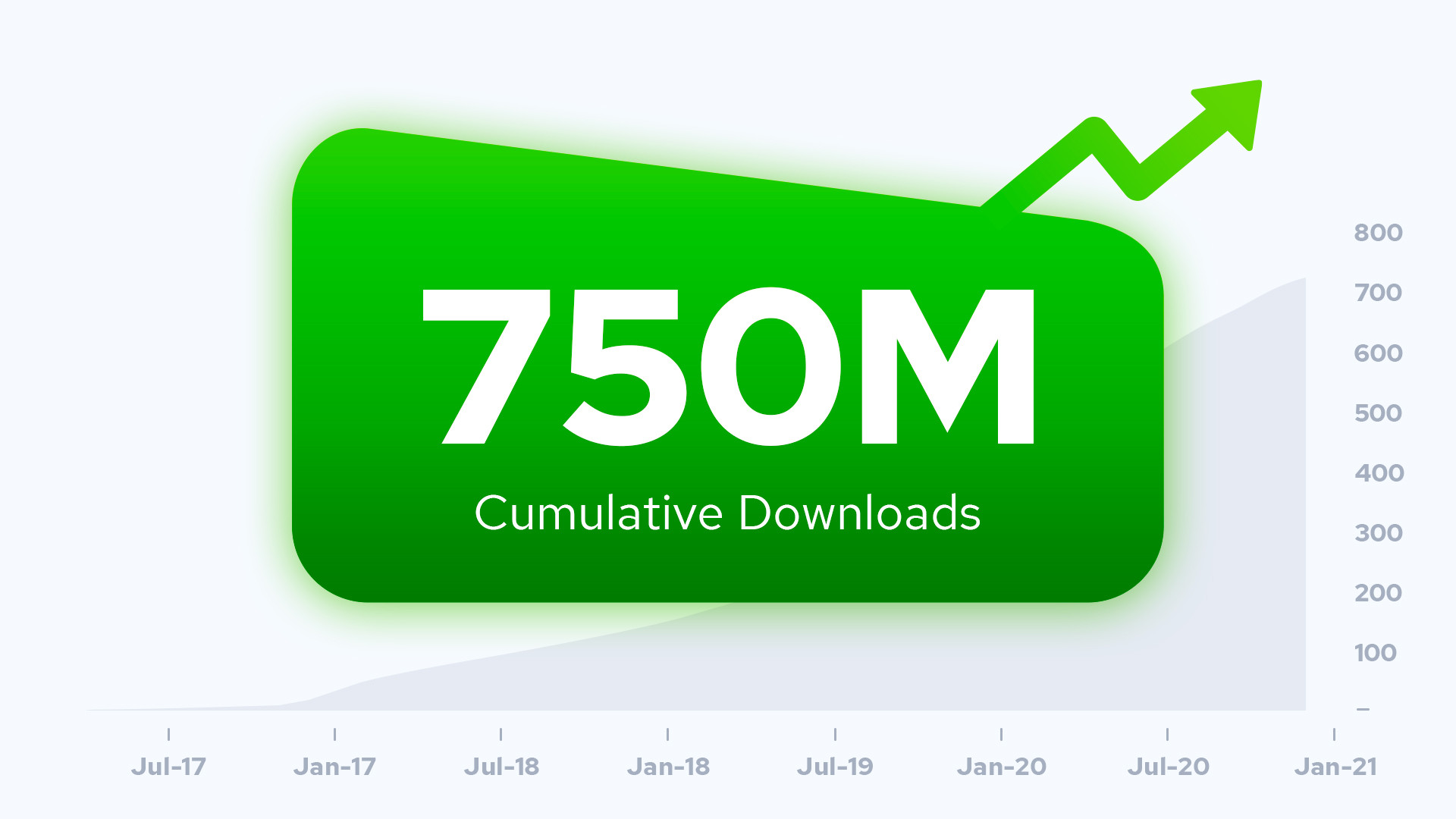 We're excited to announce that Easybrain games have reached the milestone of 750 million total installs from the App Store and Google Play. Since the beginning of the year, the number of downloads has been doubled!

By the end of 2020, Easybrain entered the list of Top Publishers not only in Games but in All Categories on the US App Store, according to SensorTower.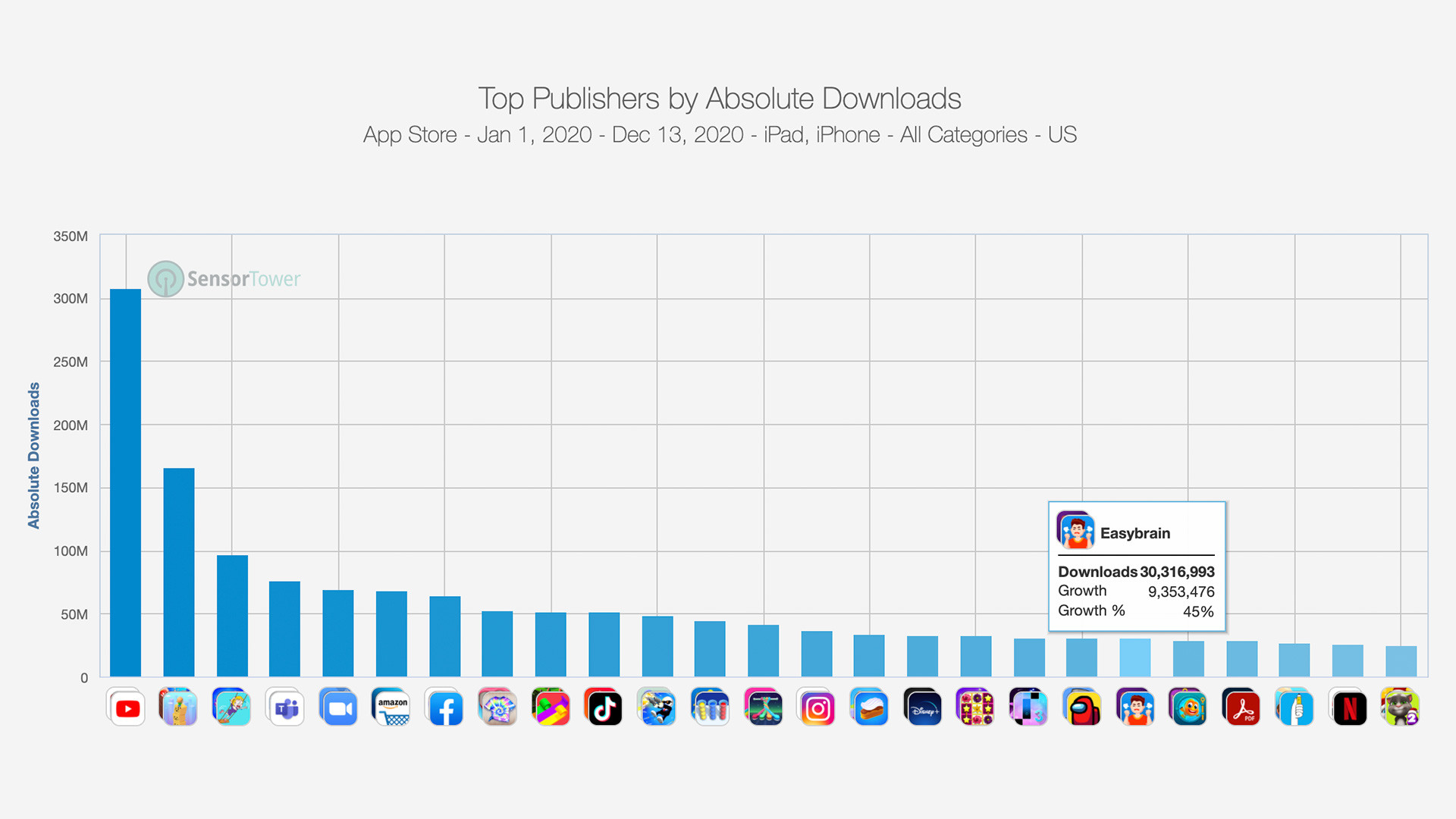 In the App Store's Board Games category, there are 5 Easybrain apps in the Top chart at once: Sudoku.com, Blockudoku, Jigsaw Puzzles, Pixel Art, and Nonogram.com.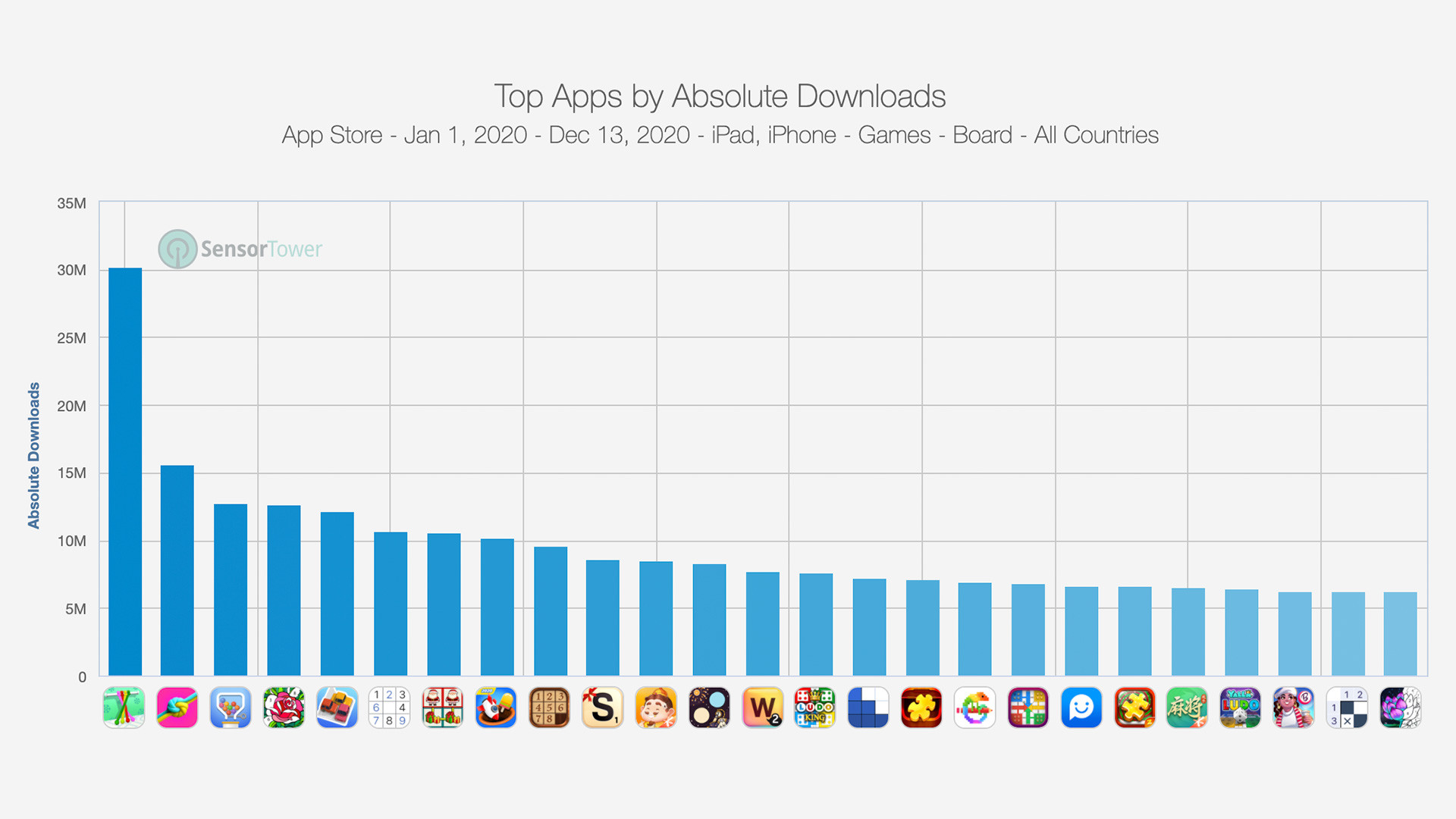 Our popular music apps, Drum Pad Machine and Groovepad, got in the Top Free Music Apps on the App Store and Google Play.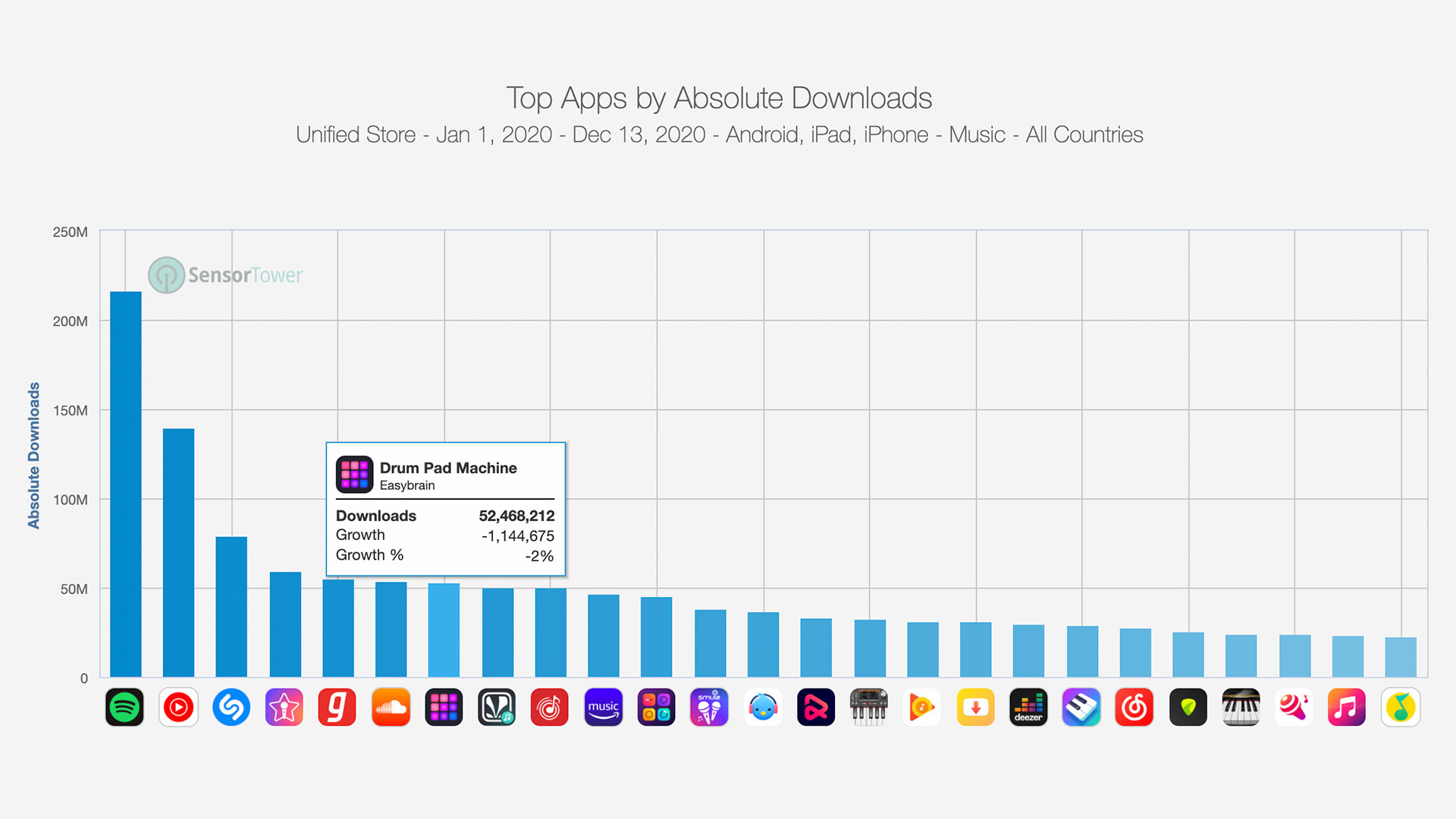 And we can't overlook our fresh worldwide releases that also contributed to our download growth:
Working remotely for most of the year, we were highly motivated to build games for millions of users around the world, helping them relieve stress and relax during this challenging 2020.

During quarantine, we introduced preventive measures within the company: the team switched to remote work in mid-March, all conferences, events, and business trips were switched to the online format where possible. We also donated more than $200,000 to fight against Covid-19.
One more highlight of Easybrain 2020 is team growth: there are 230 of us now! 65 new teammates joined the company this year. Onwards and upwards — check all the job opportunities on the careers page.
'High-quality production, strong expertise in marketing, and advanced analytics keep helping our games reach the top charts and stay there. This is another year when our team showed the ability to launch and operate multiple successful titles. We're thrilled to create games that bring happiness to so many people' noted Oleg Grushevich, Co-founder and CEO at Easybrain.
See you in 2021! Stay tuned on LinkedIn, Facebook or Instagram.