Number Sums joins the ranks of Easybrain's number puzzles
September 11, 2023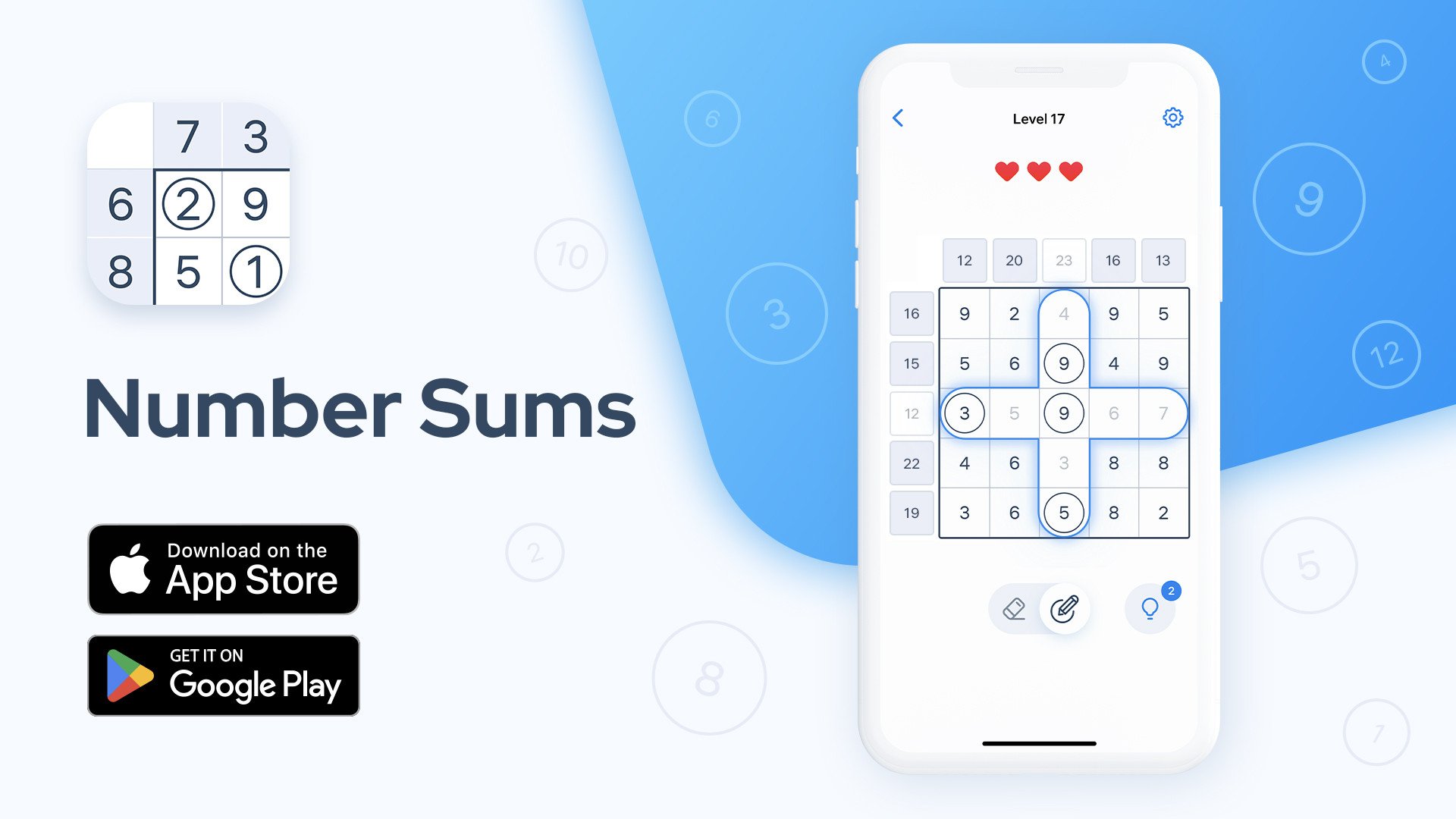 We're pleased to share that Easybrain's newest product is now live worldwide! Number Sums is available for download on both the App Store and Google Play.
Number Sums is a perfect blend of logic and entertainment. The game brings together classic elements of logic puzzles infused with numerical challenges, appealing to true fans of our titles like Nonogram.com, Sudoku.com, and Number Match.
In Number Sums, players are presented with a grid of numbers and clues on the side of the board. The task is simple yet challenging: highlight the numbers to ensure the sums in each row and column match the given clues. The ultimate goal is to find a unique solution for each puzzle by carefully considering the numbers. With each level offering only one solution, prepare to unravel your inner genius to conquer these demanding puzzles.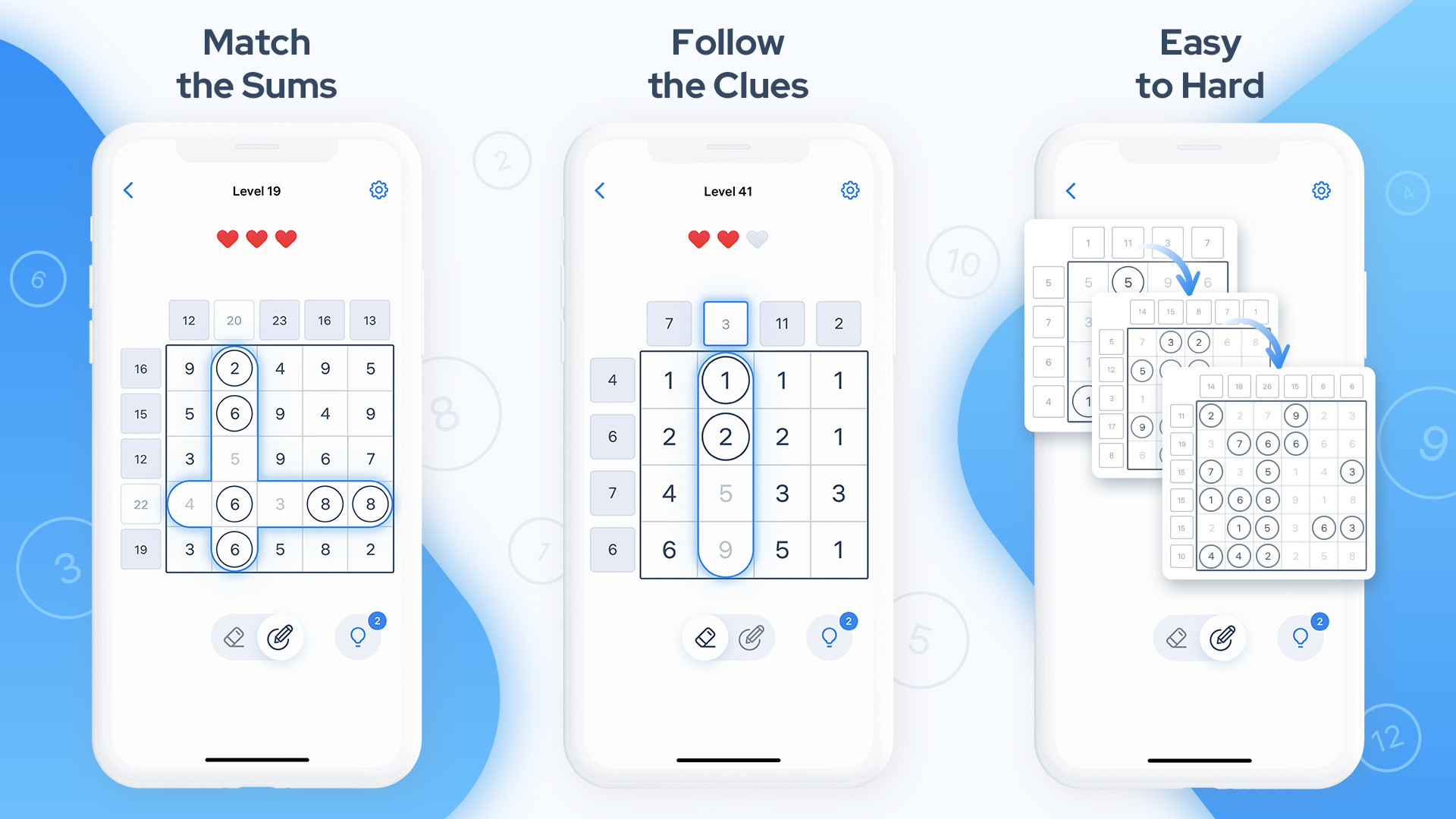 The mechanics sound simple but require a lot of thought. The game offers various levels, ranging from 4x4 to 8x8 boards. With increasingly difficult puzzles to solve, the game keeps players engaged and entertained at every turn!
Whether you are a math enthusiast or simply looking for an enjoyable way to put your logic to the test, Number Sums has you covered.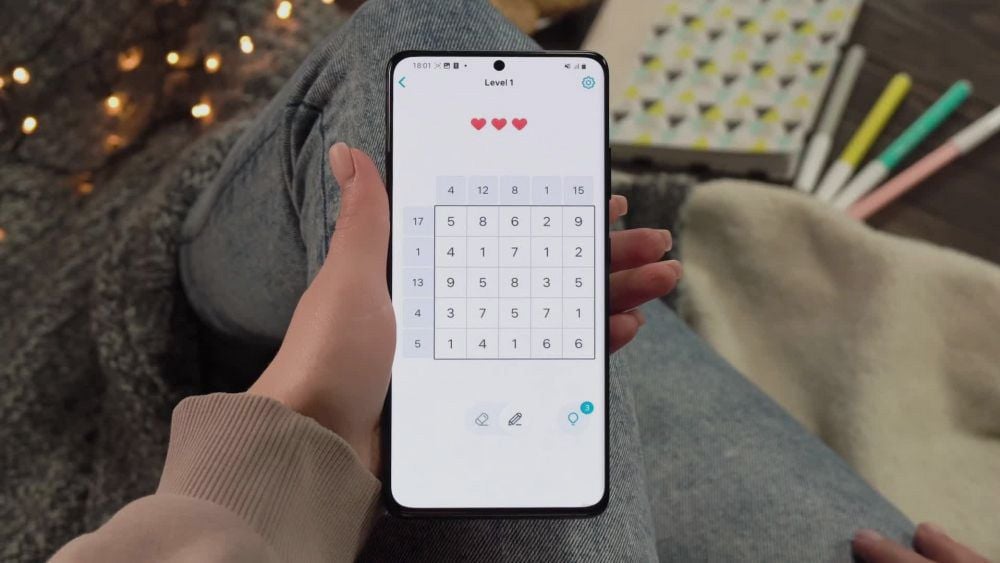 "Number Sums was born out of our passion for creating captivating and useful games for a fun mental workout. With its diverse levels, sleek design, and intuitive gameplay, Number Sums is a must-play for all puzzle lovers. This game will push your logical thinking to new heights and leave you craving for more.", said Valerii Pylypenko, Product Manager of Number Sums.
Prepare to embark on an addictive number-crunching journey! Download Number Sums now!