New take on the classic: Killer Sudoku by Easybrain
August 7, 2020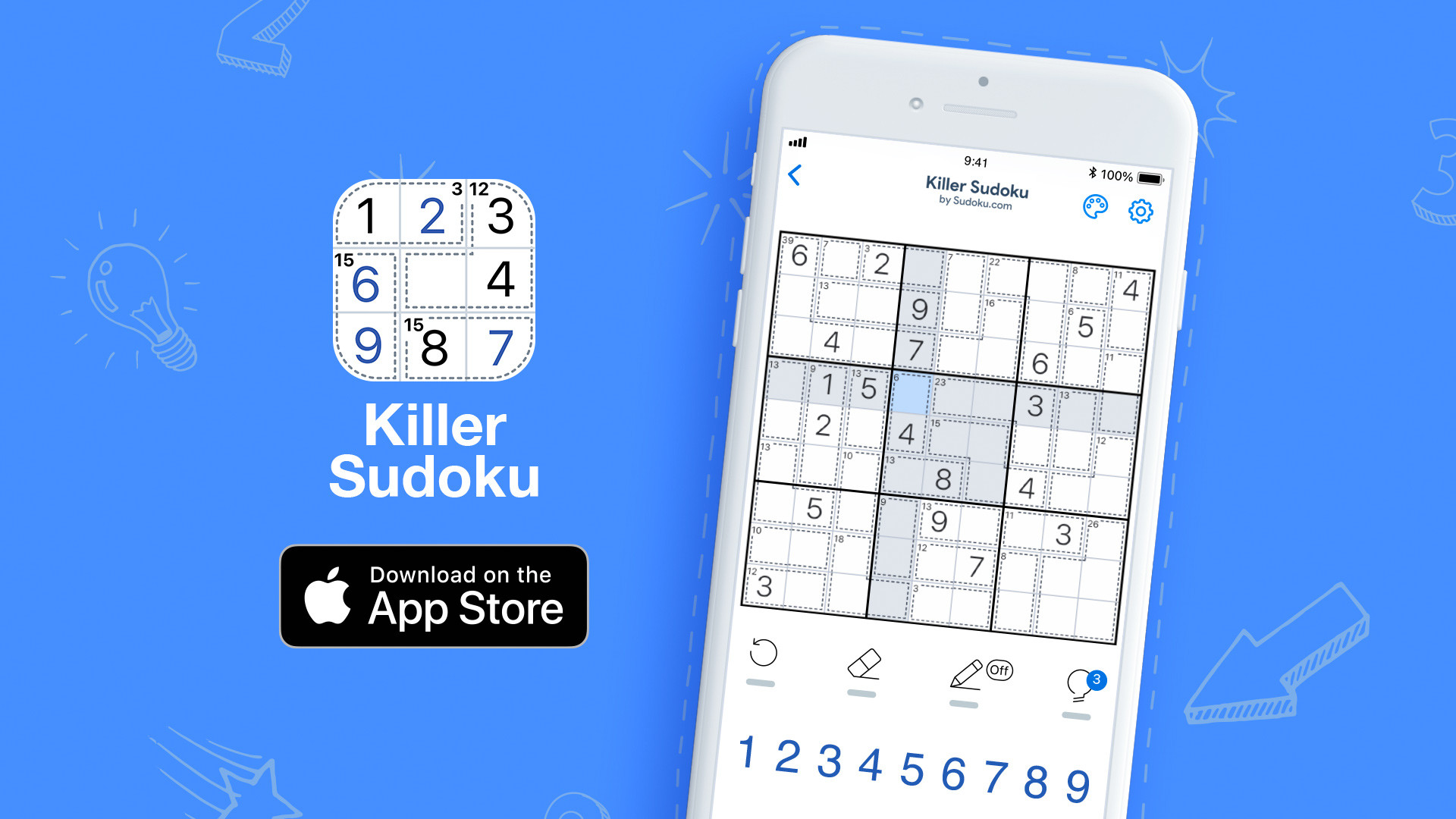 Easybrain's new brain-training puzzle, Killer Sudoku, is already available worldwide on the App Store. Although it is similar to the classic sudoku version in its goal, the entirely new twist of mechanics brings a fresh experience and makes it a totally different game.

Killer Sudoku gameplay is acknowledged among expert sudoku players around the world. We have kept core mechanics for masters and also made it comprehensible for beginners. With Killer Sudoku, keen sudoku players can give a second wind to their hobby. Those looking for new quality brain teasers can try this high-end sudoku version, enhanced for a wider audience.

'Sudoku.com is a well-established title that has already become a daily go-to app for a sudoku lovers' global community. Now we're expanding their gaming experience with our new app. Although Killer Sudoku looks similar to the classic one at first glance, it offers a completely new and unique approach to solving the puzzle, while keeping the best from the classics. Killer Sudoku is prized among sudoku experts, but we take care of everyone by adding multiple difficulty levels,' elaborated Nikolay Shaporin, a Lead Product Manager at Easybrain.

How to play:
Fill all rows, columns, and 3x3 regions with numbers exactly like classic sudoku.
Every cell is part of a cage, indicated by dotted lines.
Ensure the cells can be added up to the sum in the upper left corner of the cage.
The sum of all numbers of each 3x3 region, row, or column always equals 45.
Numbers cannot repeat within cages, a row, column, or 3x3 region.
You'll get thousands of levels to solve, daily challenges with special trophies, seasonal events to get unique medals, hints and notes to guide you when you get stuck, and more.

Enjoy an engaging Killer Sudoku experience! Jump into enhanced gameplay, solve tons of puzzles, train your brain, and have fun!
To stay tuned to the latest news, join us on LinkedIn, Facebook or Instagram.