New puzzle game in Easybrain portfolio: Number Match
October 13, 2021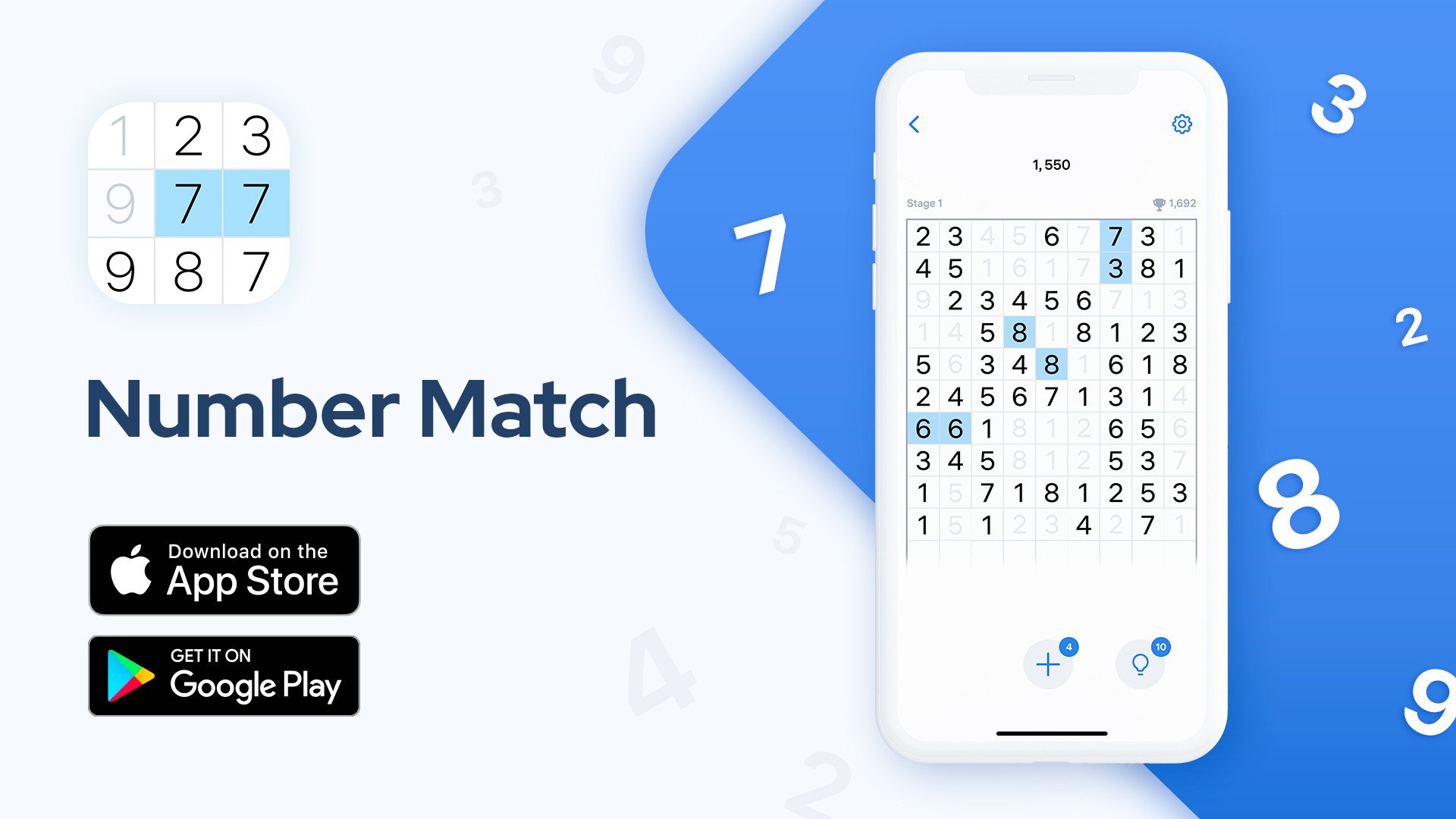 We're happy to announce a new worldwide release by Easybrain! Number Match is now available from App Store and Google Play.

Number Match is an addictive, easy-to-learn puzzle game that provides an engaging experience and challenges your brain. It's a mobile and improved version of the ​​classic pen and paper game from your childhood. The rules are very simple: find pairs of the same number (e.g. 1 and 1, 7 and 7) or pairs that add up to 10 (e.g. 6 and 4, 8 and 2) on the number grid and remove them from the board to succeed. The more numbers you remove from the board, the higher your score!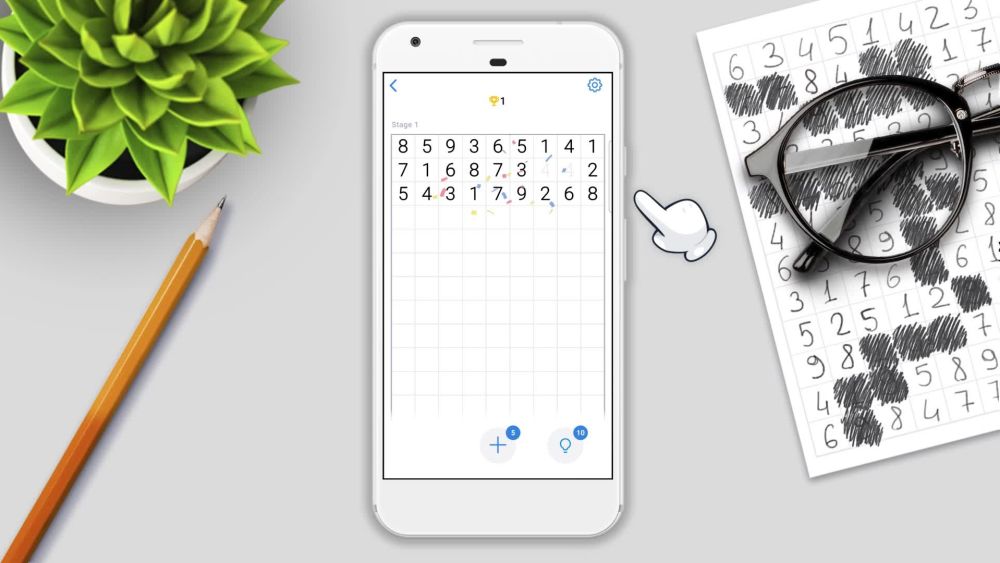 There are a lot of ways to solve the puzzle. But it's not as easy as it seems. You can pair numbers that are adjacent to one another horizontally, vertically and diagonally. You can also pair a number at the end of one line with another at the beginning of the next line. In Number Match, the player receives hints to help them solve the puzzle faster and move on to the next one for hours of enjoyment.
"This number game is great for a quick break if you're tired or bored. We believe millions of players will enjoy working magic with numbers and exercising their brainpower. Give Number Match a try and see for yourself – you won't be able to stop!", says Oleg Medved, Lead Product Manager at Easybrain.

Solving free Number Match puzzles on a smartphone is much more convenient than using a pencil and paper. Download it now from App Store and Google Play.
To stay tuned to the latest news, join us on LinkedIn, Facebook or Instagram.