Easybrain's highlights of 2022
January 12, 2023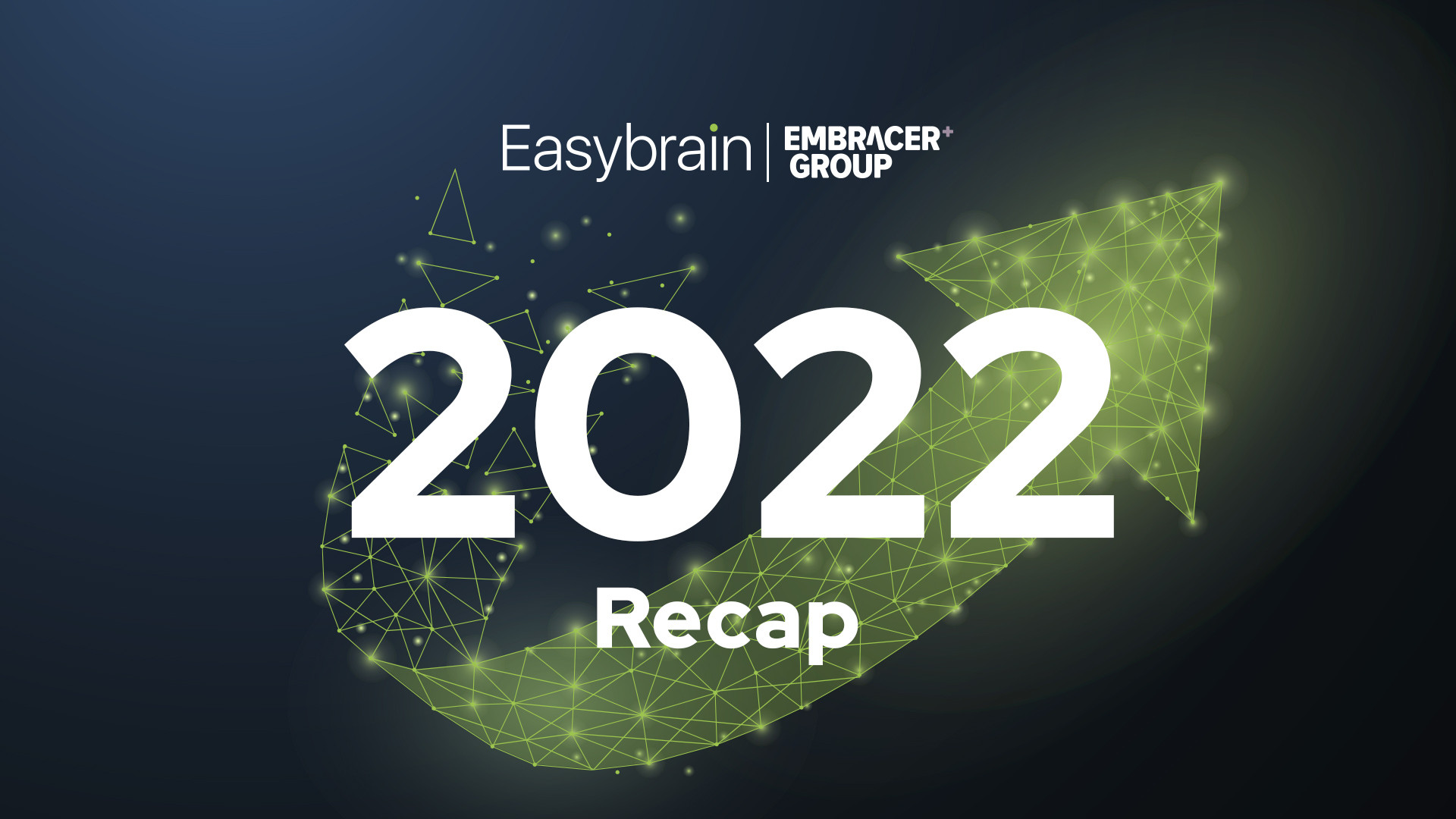 It's the start of a new year, but let's look back at 2022 and remember its highlights for Easybrain!
One of the most remarkable milestones this year is that the Easybrain team has grown to 300 people! Check the current job opportunities!
In 2022, our total downloads increased by 35%, and we're proud to have maintained our growth regardless of the headwind in the industry.
Our team has expanded its portfolio with three new titles:
Spider Solitaire, a twist on a classic card game with a set of exciting features, is available now on the App Store and Google Play;
Logic Puzzles, a new challenging series of brain riddles, was released on Google Play;
Backgammon, one of the world's most popular classic board games, launched on the App Store and Google Play.
Easybrain's games Blockudoku, Differences, and Sudoku.com were featured by the App Store as Best Free Games of 2022. On Google Play, we finished the year with an Editors' Choice badge for our jigsaw coloring game Art Puzzle.
Following AppLovin's acquisition of MoPub, Easybrain had to find a new mediation platform. This required a challenging process of researching and evaluating new options, implementing tests to assess performance, and making optimizations to ensure a smooth transition. Migration to MAX by AppLovin was a significant decision as it affects the entire monetization strategy of the company.
The company continues its activities on social responsibility and sustainability:
Easybrain donated €100,000 to the City Friends Club, a charity organization performing a daily street cleaning program, running volunteer projects, and implementing educational programs encouraging eco-friendly habits in Limassol;
The company provided sponsorship assistance to organize an open competition among tutors of preschool teaching, and supported 11 kindergartens for the implementation of a new educational program.
"Despite all the challenges of 2022, we've managed to keep Easybrain moving forward as a growing company, expanding our team, releasing new titles, and improving our existing portfolio. All of these and many more are a testament to our combined efforts and dedication," stated Oleg Grushevich, CEO and Co-founder of Easybrain.