Easybrain hits a new milestone: 300 team members
October 7, 2022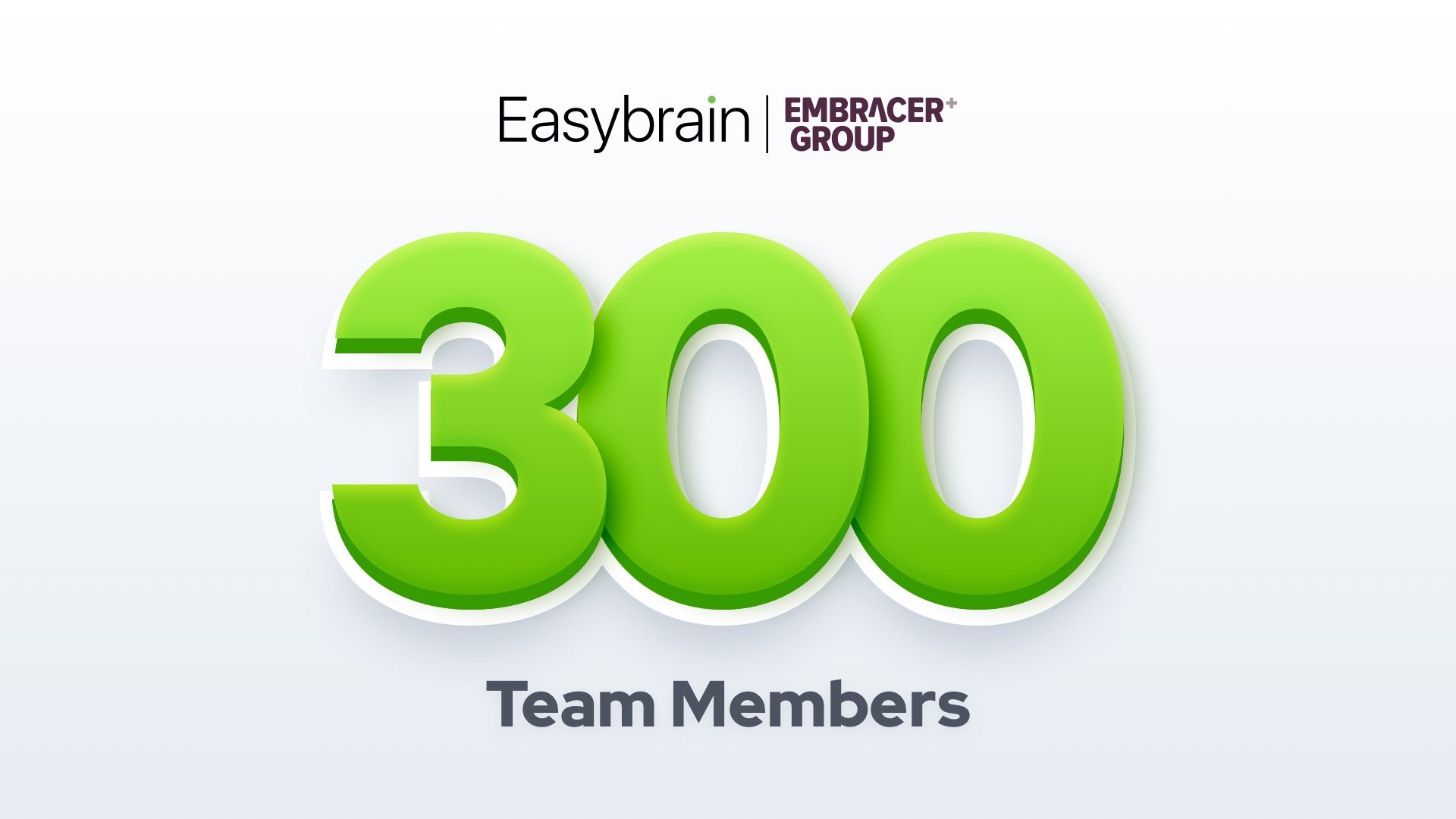 We're delighted to announce that Easybrain has grown to 300 team members! Since mid-2020, when the company shifted to remote work due to the pandemic, we have hired a third of our whole headcount and continue to expand.
The results of the recent people survey that we conducted as part of the Embracer group were just incredible: we got an extremely high approval rating from the team! It demonstrates how deeply our teammates appreciate working together, being part of one family. The positive feedback from the team and the high rate of job satisfaction are also supplemented by the large number of new people joining Easybrain through internal referrals.
At Easybrain, we believe that the diverse, broad-minded, and talented professionals united by exceptional internal culture, values and work environment can create market-leading products for millions of users around the world.
"As a company, we have always taken a 'people-first approach', and it's obvious that our achievements are a direct contribution of our team members — all of them. Regardless of the headwind in the industry over the past two years, we keep growing, which is also cause for celebration." — says Oleg Grushevich, CEO and Co-founder of Easybrain.
Even though we have already long adapted to remote work, we have also missed live gatherings at our internal events. This September, the Limassol and Minsk offices held the long-awaited parties and had a great time together in a cozy, picnic-style atmosphere.
Join us to build the best-selling mobile puzzle games. Check out the current career opportunities here.