Easybrain has entered into an agreement to merge with Embracer Group
February 3, 2021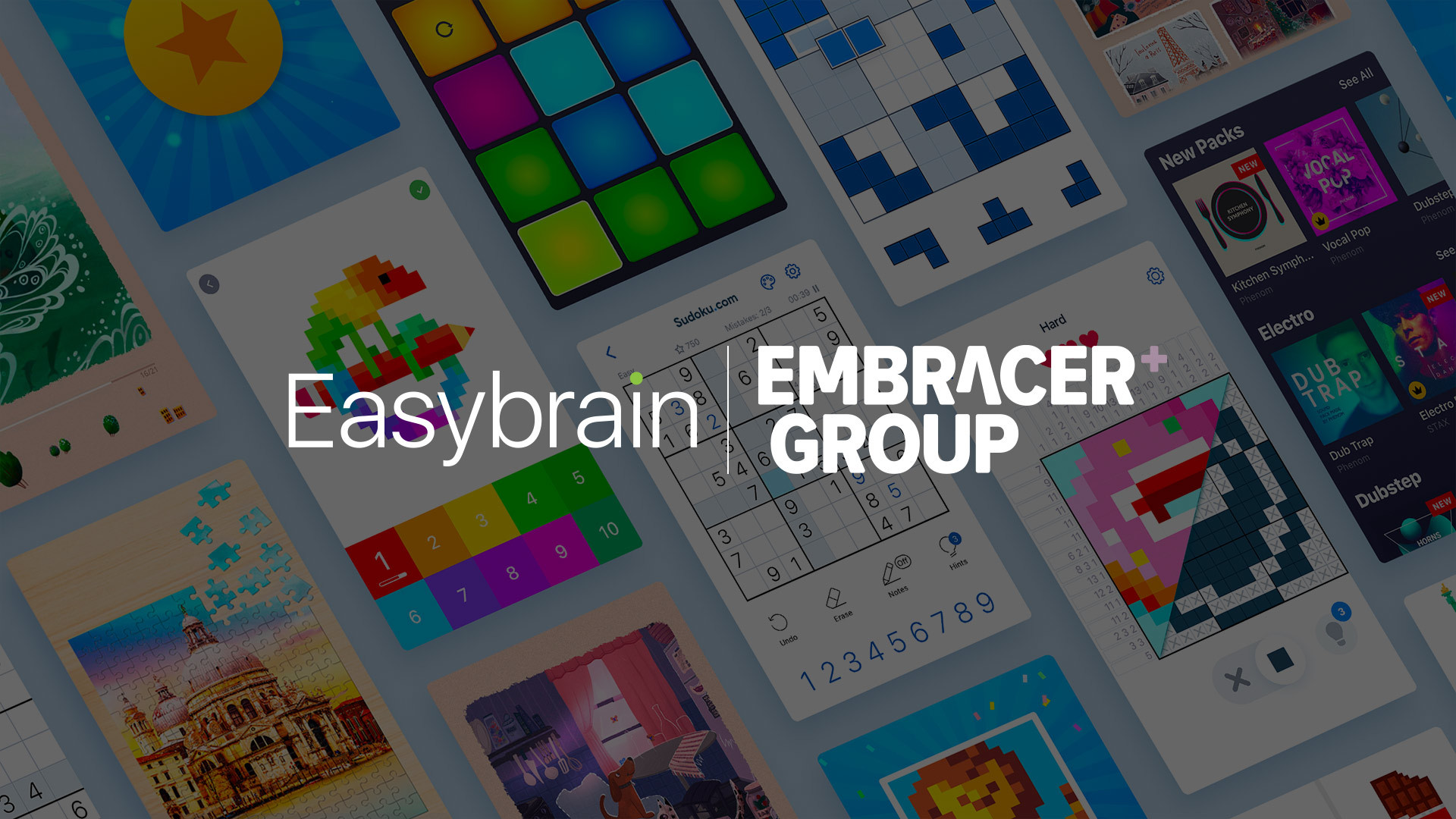 We're excited to push the tempo at the beginning of the year and start 2021 with the great news! Now together with Embracer we're heading towards new achievements.
Within the Embracer Group, Easybrain will post-transaction become the eighth operating group. Easybrain's senior management, Peter Skoromnyi, Matvey Timoshenko and Oleg Grushevich, will post-closing, jointly become the third largest shareholder in Embracer.
Easybrain will continue to operate as an independent developer and publisher focused on mobile games with continued leadership by its existing management team. Easybrains focus will be to drive long-term organic growth rather than to grow through bolt-on acquisitions.
"We are delighted that Easybrain merges with Embracer. We are extremely proud of the team that brought our business to what it is today, and now we feel it's time to become part of something bigger. We are positive that our future efforts will contribute greatly to the group results and are excited to be part of such a great group of entrepreneurs under Lars' leadership" says Oleg Grushevich, CEO and Co-founder of Easybrain.
Since inception, Easybrain has developed numerous popular puzzle and logic game titles and is currently operating 15 live game titles with a long lifetime, of which multiple games have become category leaders within its dedicated niche. The universal appeal of classic puzzle and logic games shows as Easybrain's titles have 750+ million installs to date and 12 million daily average users collectively, predominantly monetized through advertising by utilizing the high user engagement and mass audience.
"I am excited to welcome Peter, Matvey, Oleg and the entire Easybrain team to the Embracer family. Easybrain is a highly diversified growth business with a market leading position in timeless puzzle and logic games. They are an extremely experienced and process-driven team with a superior tech platform and world class UA capabilities. Easybrain has repeatedly demonstrated the capability to develop, scale globally, and operate category leading puzzle and logic games. By joining forces with Easybrain, we have meaningfully accelerated Embracer's mobile and free-to-play business" says Lars Wingefors, Co-founder and Group CEO of Embracer Group.
Through the merger, Embracer adds a leading mobile game developer with proven ability to launch, scale up and operate multiple global category leaders within the logic and puzzle game genre. Easybrain sees a great opportunity in being supported by Embracer to continue developing strong mobile game titles and be able to leverage the expertise of Easybrain across the Embracer organization.