Easybrain gets over 500,000,000 downloads
April 30, 2020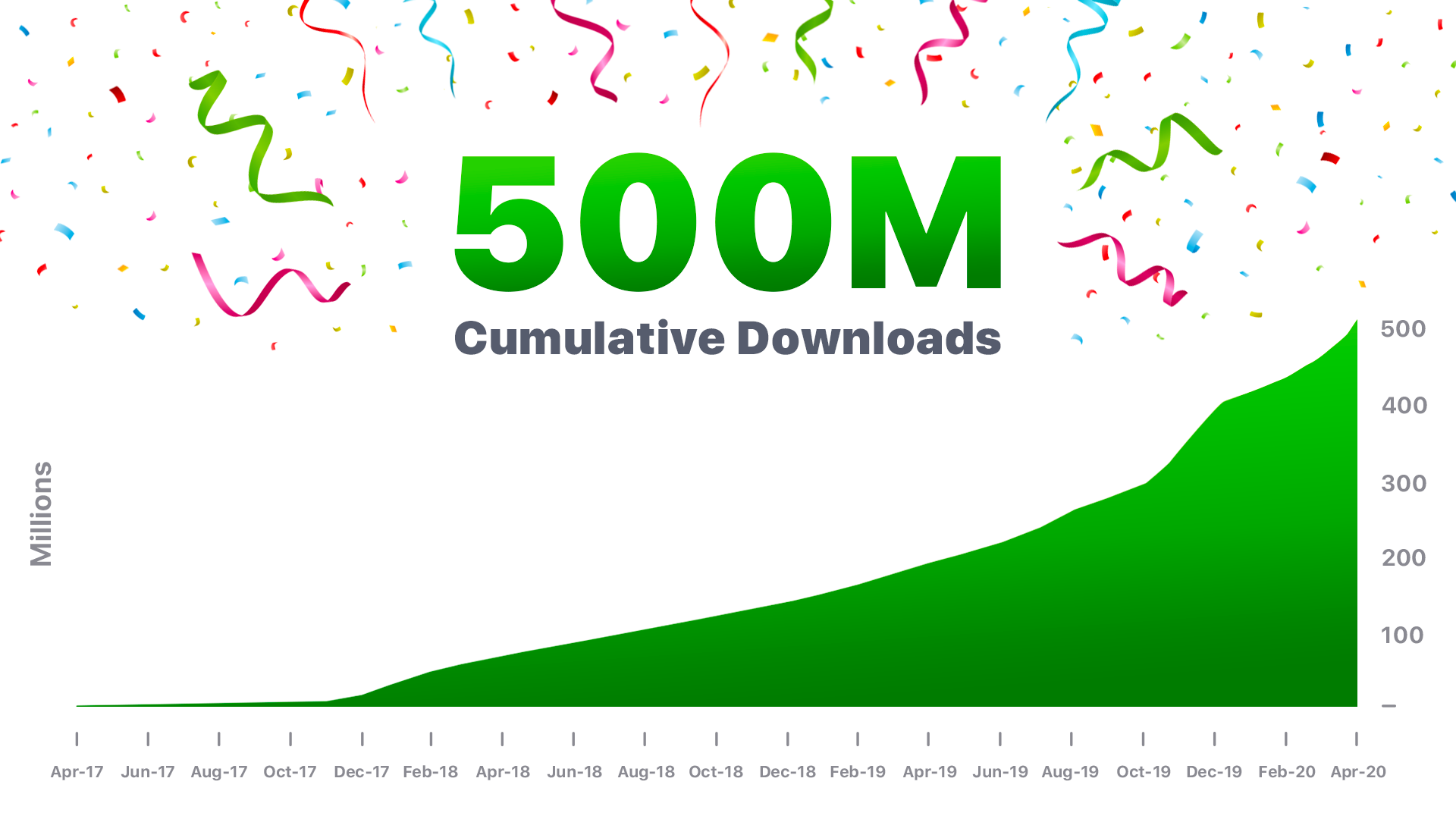 Half a billion downloads were exceeded in April 2020, just 3 years after our first game was released. The top contributors to the latest 100 million are Easy Game, Drum Pad Machine, Groovepad, Jigsaw Puzzles, and BlockuDoku.
So far, 2020 has been a year of continuous download growth for us. According to SensorTower, in Q1 Easybrain entered the Top 10 publishers in All Categories in the US App Store. Easybrain follows Google, Facebook, TikTok and outperforms Instagram, Zoom, Netflix, and others.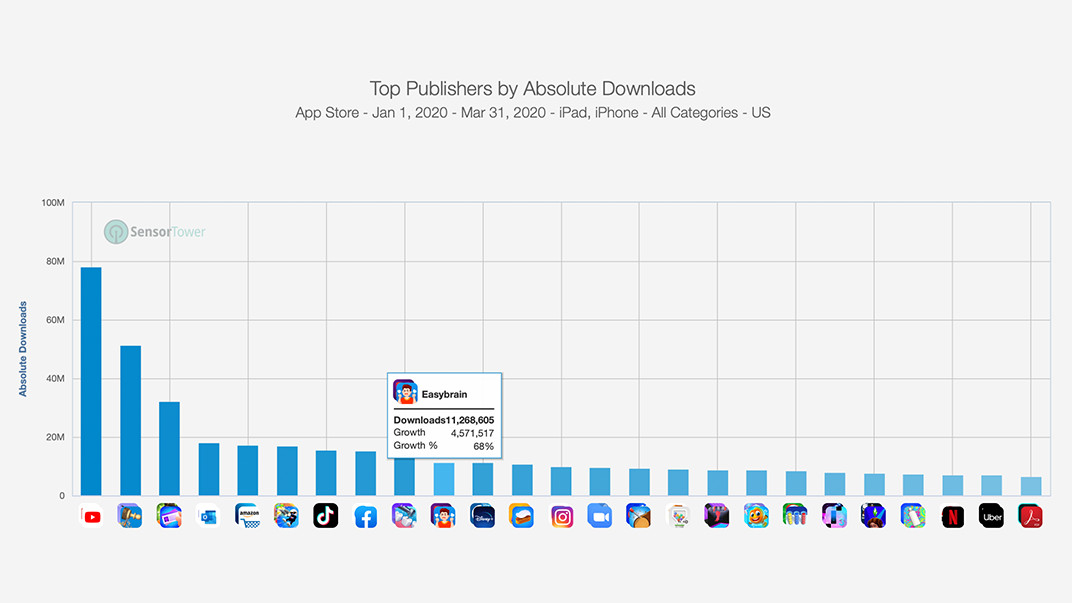 In terms of the Games niche, Easybrain takes 8th place for Q1 in the US App Store, with a big portion of our games being not hyper-casual.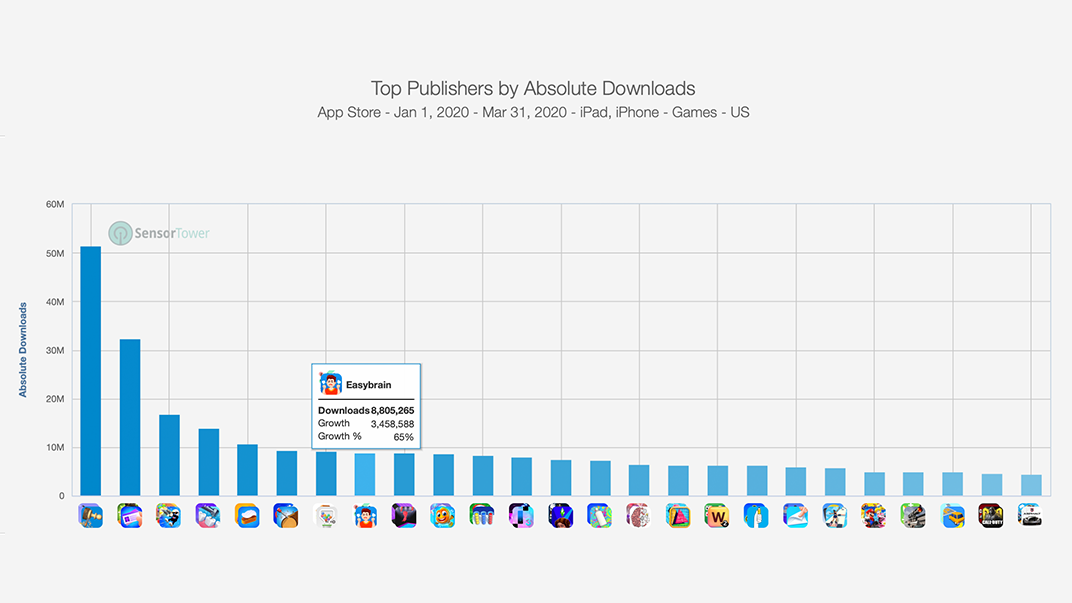 "Our biggest product is the company that can launch and operate multiple successful games, leaders of their space. Our biggest asset is the amazing team. We have all the ingredients in place to keep releasing new exciting titles and we keep improving the existing ones. 0,5B is a good milestone, we'll see you at the next stop," says Peter Skoromnyi, Co-founder and Chief Strategy Officer at Easybrain.
Easybrain reached the latest milestone while working remotely — this is not a totally new thing for us. We've been building games across offices in two different countries since inception. The reviews from our users who appreciate the opportunity to relax, fight stress, and take a break with Easybrain games while staying home during lockdown or isolation are encouraging and motivating.
To stay tuned to the latest news, join us on LinkedIn, Facebook or Instagram.