Easybrain celebrates 1,000,000,000 downloads
November 3, 2021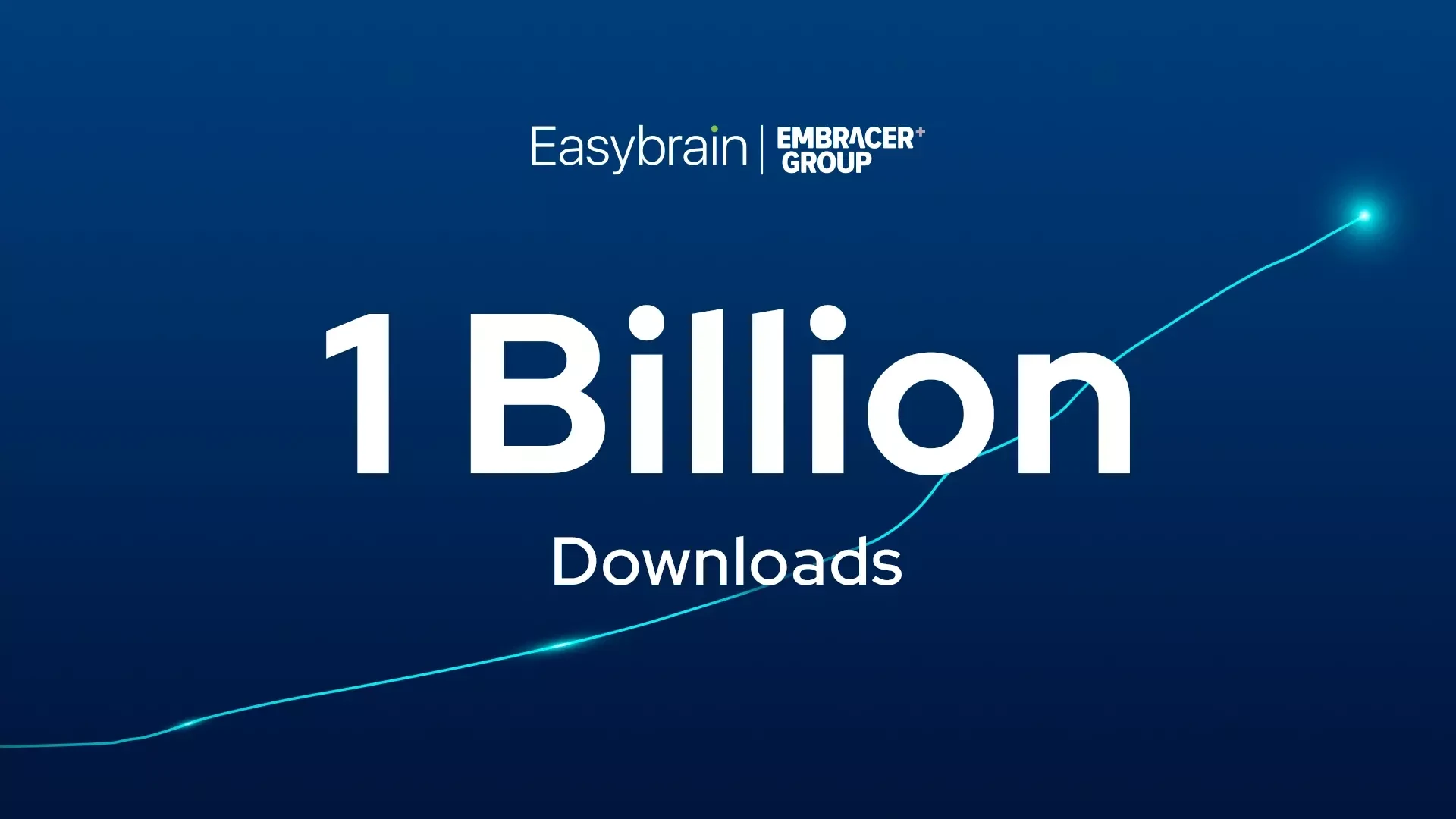 We're extremely excited to announce that Easybrain's titles have reached the impressive milestone of 1 billion total installs from the App Store and Google Play.
It's especially gratifying to hit 1B in 2021 — the year of the company's 5th anniversary. So far 2021 has brought us 25% of total downloads. We also managed to double this metric from mid-2020.
Taking a closer look at the number of downloads across our portfolio, the top-performing titles are our time-tested market leaders such as Sudoku.com, Jigsaw Puzzles, Blockudoku, Pixel Art, Drum Pad Machine, and Groovepad. Easybrain's fresh releases, such as Art Puzzle, Nonogram.com Color, Killer Sudoku, and Number Match, also contributed to download growth.
"We have all worked hard since 2016 to become a leading logic puzzle game developer in the market with 1 billion game downloads today. This is an excellent result of the entire team's efforts. 1B is a significant achievement, but we all are encouraged to forge ahead!" states Peter Skoromnyi, Co-founder and Chief Strategy Officer at Easybrain.
To keep track of Easybrain's progress, follow us on LinkedIn, Facebook or Instagram.