2021 for Easybrain: a Year in Review
December 28, 2021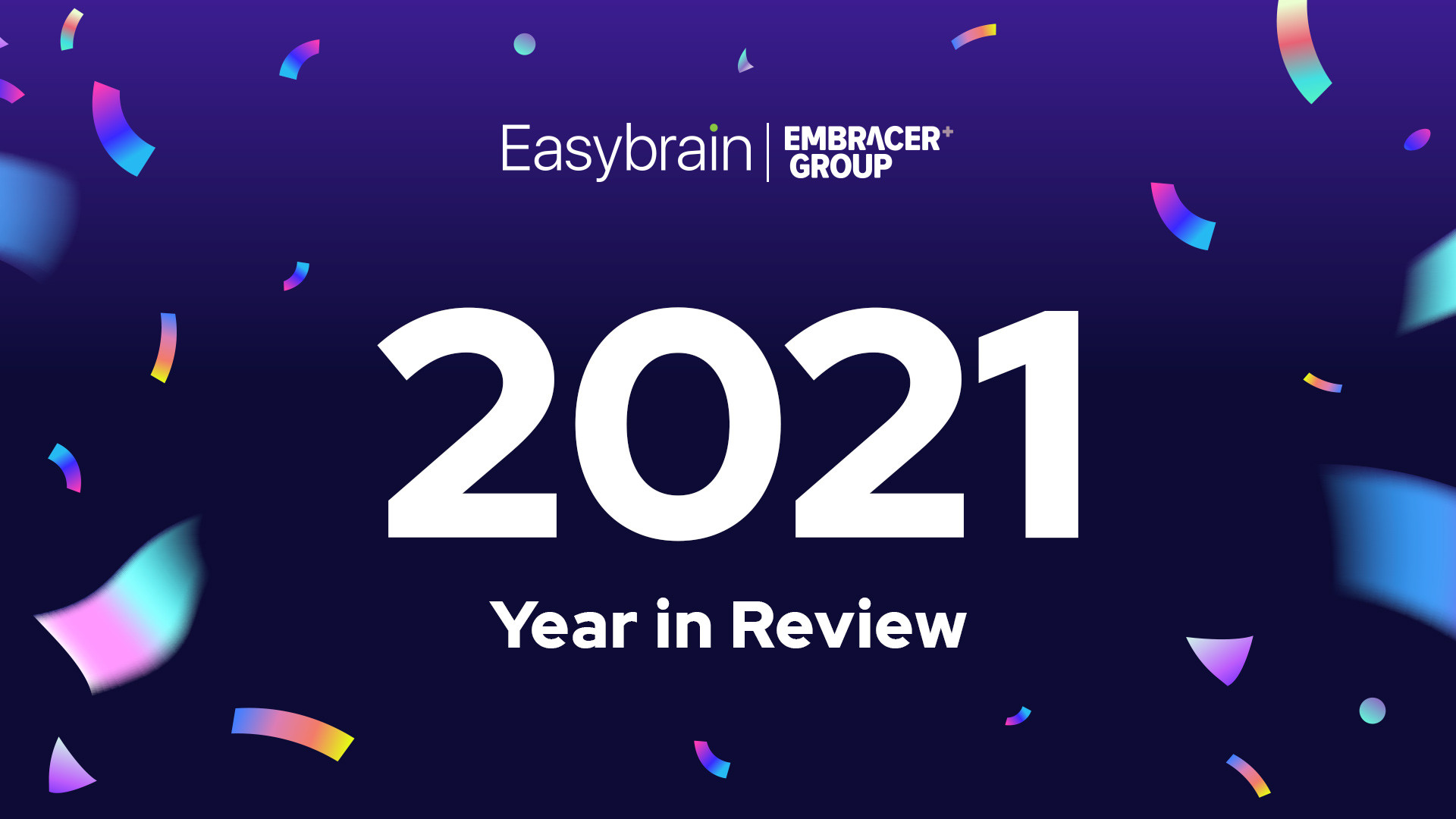 Let's take a look back at this year and refresh Easybrain's highlights of 2021!
We started the year with some really big news: Easybrain merged with Embracer Group. Thanks to the merger, we now have a great opportunity to become part of a platform that brings together accomplished entrepreneurs in the game industry.
We added a new title to our portfolio this year: Number Match. It's an addictive, easy-to-learn puzzle game that provides an engaging experience and challenges your brain. Download it now from the App Store and Google Play and see for yourself! In addition, two of our iOS apps — Differences and Solitaire — became available on Google Play.
Easybrain titles recently passed an impressive milestone of one billion downloads! 2021 brought us more than 25% of our total downloads, and many of our games were leaders in their respective categories.
Support of the IT industry and educational initiatives remains an important part of Easybrain's social activities. This year we supported HTP educational project for preschool teaching. Easybrain provided sponsorship assistance to Brest Regional Institute for Education Development to organize an open competition among tutors of the said project. Sponsorship funds will be used to equip the winning kindergartens with modern computers, laptops, and printers.
Easybrain also supported and participated actively in game industry events in 2021. Our teammates shared their expertise in various aspects of mobile gaming at DevGamm, Wight Nights Conference, and Games Gathering. Easybrain's team is constantly growing, and we're approaching the end of the year with more than 260 employees! Check out the new job opportunities on our Careers page.
"This year was very busy and eventful for our company. We became part of the Embracer family, achieved an excellent milestone of one billion downloads, and have seen growth in all major business metrics. None of these achievements would be possible without the combined efforts of the top-notch professionals on our team. I'm convinced that next year we'll stay true to our principles and retain our leading position in the mobile logic puzzle game market," said Matvey Timoshenko, co-founder and COO of Easybrain.
Be sure to follow us on LinkedIn, Facebook or Instagram See you in 2022!.