At Easybrain, we celebrate the milestone of 100,000,000 app downloads
July 17, 2018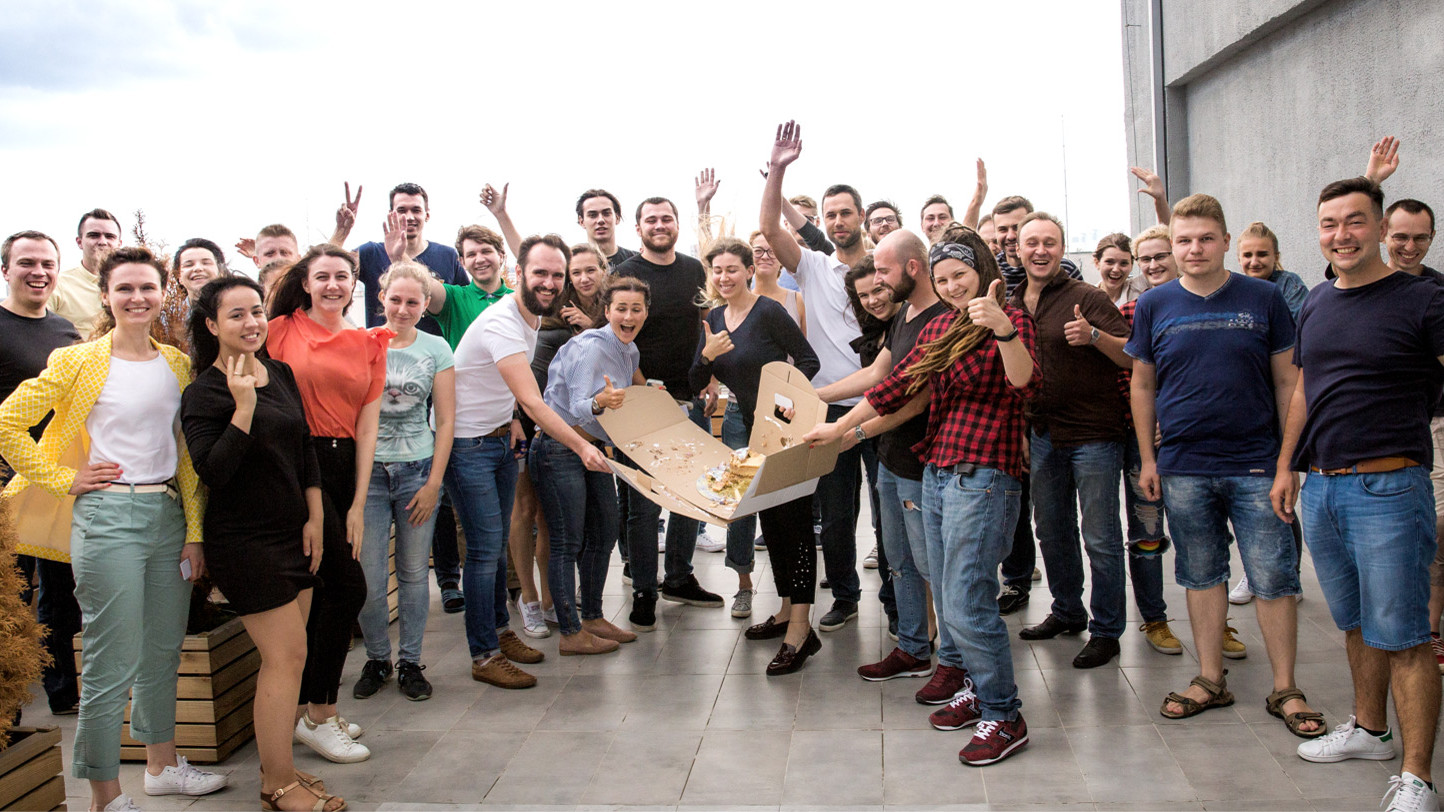 We're excited to announce that Easybrain apps have reached the milestone of 100 million total installs from the App Store and Google Play. That's a significant level, but it's just the very beginning for us.
Easybrain was founded in 2016. It's always tough to start up, but the founding team behind the company gives it the edge: it is backed and managed by Peter Skoromnyi and Matvey Timoshenko (ex-Apalon, acquired by IAC, NASDAQ: IAC), Oleg Grushevich (ex-EY). Company departments are headed by the experts joining from leading corporations and startups, many of them have been making dents in the industry since the early days of the App Store and Google Play.
The two offices were opened — in Minsk, Belarus, and Limassol, Cyprus. Today in both offices there are more than 80 specialists, and the company keeps growing.
At Easybrain, we focus on building casual games, that can suit the daily life of almost everyone. We see the company as a platform for repeatedly building successful titles. We invest, not just in bringing on the best talent and building fun products, but also in building systems, tools and processes that support the growth. Sudoku by Easybrain, the most popular sudoku game on both the App Store and Google Play based on daily downloads, was the first testament to this approach.
The Sudoku hit was followed by Pixel Art - Color by Number (see on the App Store and Google Play) — the first project that we took for publishing. We're proud of the work we've done allowing this gem to see the world. More than 70 million users have installed the game so far. At the moment we're expanding our cooperation with the developer of Pixel Art, building new and exciting games together. The project has also served as a showcase of our abilities to make 3rd party titles popular, and we are currently working on the next great projects with select partner developers.
With new products already launched and more being developed, we're heading towards new supreme goals. Nevertheless, today's milestone will always be special for us.